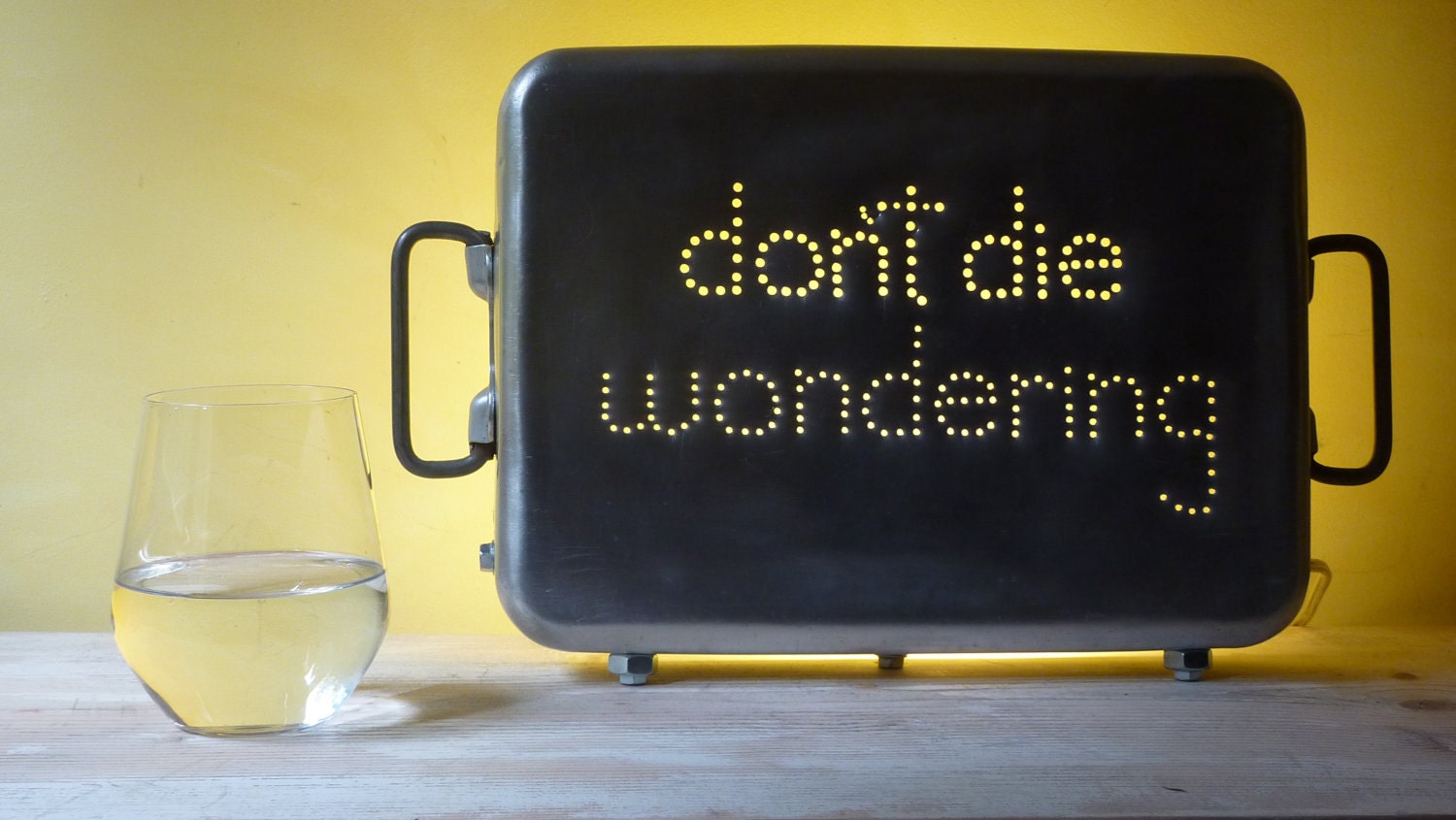 What to do with vintage italian cookware? Make lamps of course! At least that is what Dead Pan Charm decided to do and I am smitten. With messages like "Don't die wondering" and "If Not Now When" these cute lamps will give you inspiration daily.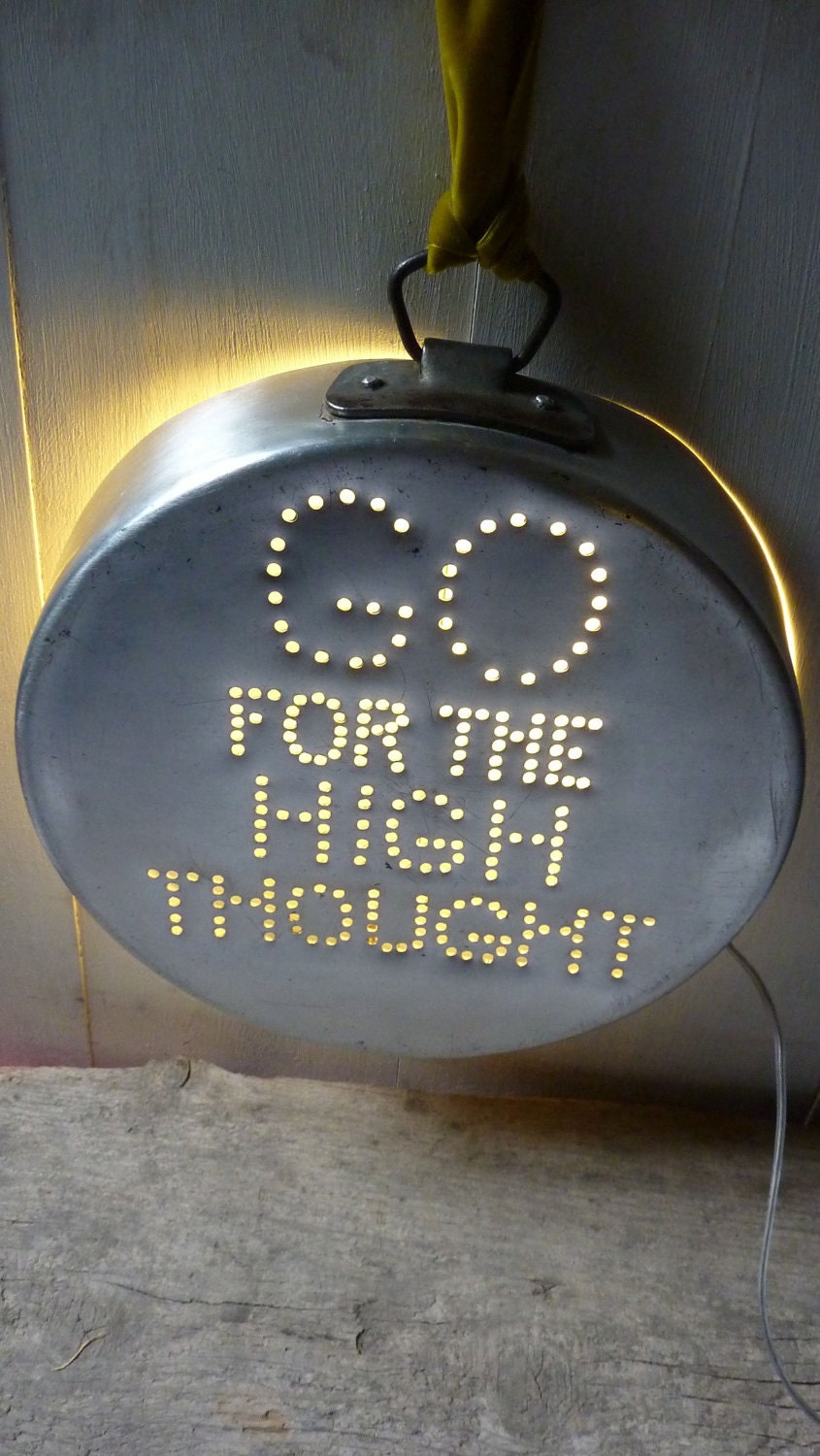 "Dead Pan Charm Handmade: Is the spirit of the unique aluminum ambient lighting, drink charms, and pendants I revive from vintage Italian cookware by hand stamping them with mantras inherited and adopted over my lifetime.
May dead pan charm bring sweet insight to your daily living. May it welcome all who enter your home and sit at your table. May it give you exactly what you need, in the moment that you seek it."
Funny, I came across this shop exactly when I needed it too.
Visit their charming shop: Dead Pan Charm.